Insights for DWC 2023 – Part 7
This year, the DWC 2023 event will bring together notable speakers who are able to deliver powerful message related to use of wood, sustainability, circularity in building construction sector and city planning in a way that will ensure the event creates significant impact in this era of climate change mitigation strategies.
Learn more about our speakers from different sessions and their insights below.
---
Session 1 – Low Carbon Future with Wood
Circular Economy of Wood Construction
The cascade use, which is nowadays established in the wood industry, is a first step towards a sustainable product life cycle of the raw material wood. In most cases, the material is downcycled until it is finally incinerated to generate energy. The aim of the timber construction industry should be to reuse salvaged construction timber as a building material again. The reuse of salvaged structural timber for new building projects brings several benefits regarding sustainability aspects. Timber has the function of binding CO2, as long as it is used as a product. When timber from deconstructed buildings is reused, the storage effect of CO2 is even higher. Furthermore, reuse of salvaged timber can be seen as a potential source of raw materials with low energy consumption for production and transportation. To be able to reuse old structural timber the mechanical properties must be known. Over time the properties may change because of influences of weather and insects or the duration-of-load effect. In order to obtain timely information about the strength of the used wood at the current location of deconstruction, a mobile and non-destructive test method should be chosen. In this presentation the accuracy of a sound propagation testing method, the so-called time-of-flight method, is presented to assess the feasibility for determining the mechanical properties of used structural timber from deconstructed buildings.
See the full presentation:
About the speakers
DI Hermann Huber is an Academic Coordinator of Holzbau Forest Products Technology & Timber Construction and Senior Lecturer Forest Products Technology & Timber Construction in Salzburg UAS. Besides educational activities Hermann´s scientific contributions include 15 SCIE cited publications or publications in peer reviewed journals and 20 Contributions to scientific conferences.
DI Lena Seiwald is a Junior Researcher, Smart Buildings in Salzburg UAS. Her research is focusing on among other topics on developing a circular economy in the construction industry, with priority given to wood recycling.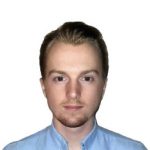 DI Lukas Seidl is a Junior Researcher, Forest Products Technology & Timber Construction in Salzburg UAS. His research is focusing circular economy in wood construction.
---
The second international Drivers for Wood Construction event will be held in Joensuu 15.-16.5.2023 with the theme Holistic Approach Towards Sustainable Wood Construction.
Drivers of Wood Construction 2023 event organized by the Karelia University of Applied Sciences
in cooperation with Natural Resources Institute Finland, University of Eastern Finland and European Forest Institute.

 Main Partners and Sponsor

Ministry of the Environment,  Wood Building Programme